Year
2023
***last edited 24 01 2023
Exhibition
Bewährungsprobe #43 with Cornelia Mittendorfer & Johannes Franz-Figeac
Format
Artist Talk / Presentation
Material
Sounds, Slides, Overabundance of Words
Thanks
The supportive staff at Depot, the generous crowd of friends and strangers (both on and offline), Cornelia Mittendorfer, Johannes Franz-Figeac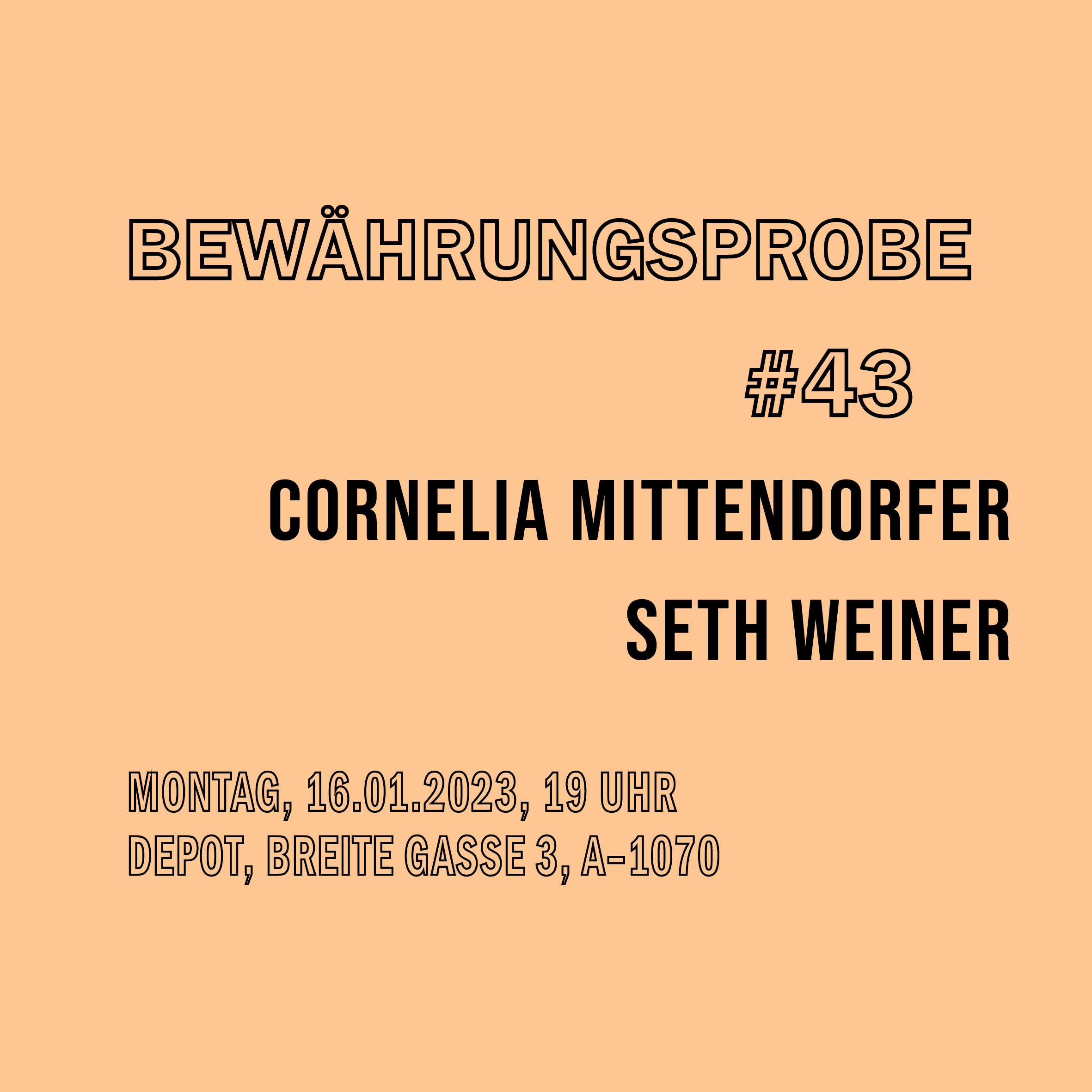 Questions from Johannes (Franz-Figeac)
I'd like to think my work is about the joy of finding and losing space.
My partner Claus says that each year I add a new pillow to our bed. It's not true, right now I only use six pillows.
When I was a kid I had an imaginary friend named 'Chip'. He was awesome and pretty much agreed with everything I said. I don't remember how the relationship ended but it was probably around the time my parents asked my teacher who he was.
If you could please turn down or limit playing your never ending forever music to the daytime it would be much appreciated.
But how will people know they can take them. Don't you need a sign or something?
It's different here in Europe…
16 01 2023 . SET LIST
� seth weiner---

seth.weiner@yahoo.com